Welcome to the Coachman's Trail Website
Coachman's Trail is a residential community of 257 beautiful homes on wooded acre+ homesites with a resort-like setting. It is located just north of Raleigh, North Carolina and about one mile south of Falls Lake. Our neighborhood has families in all age groups. Coachman's Trail boasts such amenities as two lakes on one 18-acre parcel, a tennis court, a 25-yard swimming pool, a children's playground, and a clubhouse.

Feel free to browse through our site pages or take a brief tour through our neighborhood below. (Additional photos of neighborhood amenities can be found in our photo gallery.)
Neighborhood Tour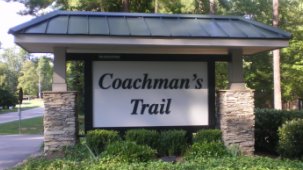 Activities: Coachman's Trail has activities that appeal to all ages. Some of the activities available include a dinner club, a men's poker night, a book club, a craft club, and a bunco club. Many of the ladies belong to the Homesteaders -- a fun and caring, civic-minded group. There are regular parties for the children at Easter, Halloween, and Christmas. All of Coachman's Trail residents look forward to the annual Fourth-of-July parade, games, and pig-picking! We have an active social committee that loves to throw a party! So keep an eye on the agenda! The clubhouse is frequently used for many of these events and is also available for rent by residents for their personal needs.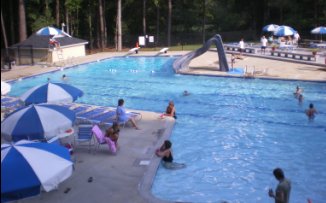 Recreation: Coachman's Trail has a competition size pool. Each summer, our swim team participates in meets against other neighborhoods. The pool is open from May until September with several lifeguards on duty for the safety of all. Everyone loves "Family Night" at the pool on Fridays with frequent ice cream socials. The tennis court is hard-surfaced and available for the use of all residents. The younger set love to play on the playground.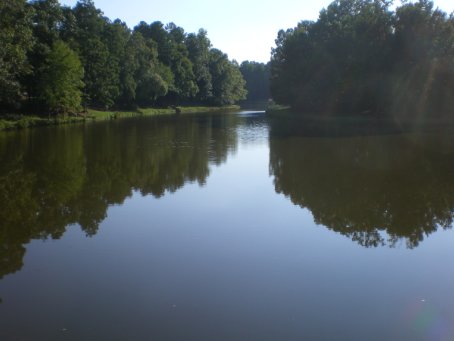 The Lakes: Coachman's Trail is noted for its beautiful lakes. The residents enjoy fishing and boating with non-motorized boats. Everyone enjoys the picturesque views! Keep an eye out for the ducks and deer!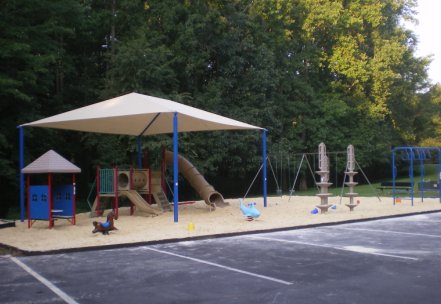 Homeowner's Association: Coachman's Trail is one of a very few subdivisions that maintains its own homeowner's association as opposed to an outside management company. The board members are nominated and elected residents with committees formed to handle all the responsibilities. This management has allowed the residents to keep their dues low and to remain a part of all decisions.